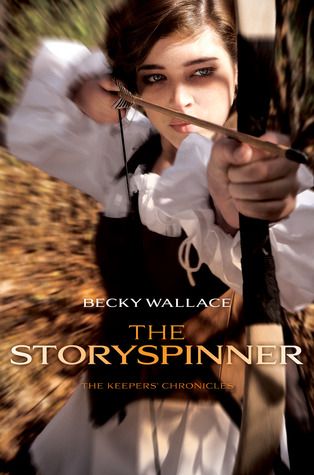 Genre:
Fantasy
Type: Series
Date Published: March 3, 2015
Sequel: ??? (2016)
Publisher:
Margaret K. McElderry
Summary:
Drama and danger abound in this fantasy realm where dukes play a game for the throne, magical warriors race to find the missing heir, and romance blossoms where it is least expected.
In a world where dukes plot their way to the throne, a Performer's life can get tricky. And in Johanna Von Arlo's case, it can be fatal. Expelled from her troupe after her father's death, Johanna is forced to work for the handsome Lord Rafael DeSilva. Too bad they don't get along. But while Johanna's father's death was deemed an accident, the Keepers aren't so sure.
The Keepers, a race of people with magical abilities, are on a quest to find the princess—the same princess who is supposed to be dead and whose throne the dukes are fighting over. But they aren't the only ones looking for her. And in the wake of their search, murdered girls keep turning up—girls who look exactly like the princess, and exactly like Johanna.
With dukes, Keepers, and a killer all after the princess, Johanna finds herself caught up in political machinations for the throne, threats on her life, and an unexpected romance that could change everything. Click Here-> Goodreads
Review:
Really enjoyable and it was okay. The premise of the book was really interesting because it focused on a performer rather than the usual peasant or royalty for that matter. However, it was kind of cliche because of its usual missing princess and all that.
I do love reading about the characters and the interaction between Johanna and Rafi and there doesn't seem to be any love triangle at all. When I first started reading it, I was kind of confused with what was going on because a lot was happening and I just can't seem to get in to my brain. However, everything starts to come together when you continue reading it.
Overall, I really enjoyed this book even though it was kind of predictable and confusing at some point and I can't wait to get the next book.
My Rating: 4/5