July 12: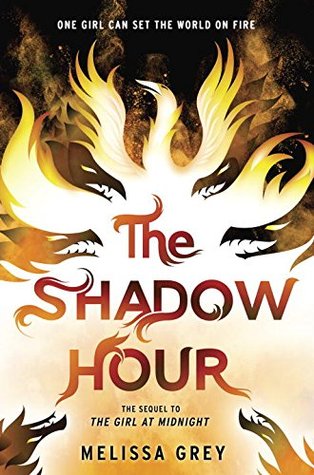 The Shadow Hour (The Girl at Midnight) by Melissa Grey
Genre:
Fantasy, Young Adult
Goodreads Synopsis:
Everything in Echo's life changed in a blinding flash when she learned the startling truth: she is the firebird, the creature of light that is said to bring peace.

The firebird has come into the world, but it has not come alone. Every action has an equal and opposite reaction, and Echo can feel a great and terrible darkness rising in the distance. Cosmic forces threaten to tear the world apart.

Echo has already lost her home, her family, and her boyfriend. Now, as the firebird, her path is filled with even greater dangers than the ones she's already overcome.

She knows the Dragon Prince will not fall without a fight.

Echo must decide: can she wield the power of her true nature--or will it prove too strong for her, and burn what's left of her world to the ground?

Welcome to the shadow hour.
July 19:
Little Black Dresses, Little White Lies by Laura Stampler
Genre:
Contemporary, Young Adult
Click Here
➳
Goodreads
Goodreads Synopsis:
Harper Anderson always believed she belonged somewhere more glamorous than her sleepy Northern California suburb. After all, how many water polo matches and lame parties in Bobby McKittrick's backyard can one girl take? That's why Harper is beyond ecstatic when she lands her dream internship as a dating blogger at the elite teen magazine Shift. Getting to spend the summer in New York City to live her dream of becoming a writer? Harper's totally in.

There's just one teeny, tiny, infinitesimal problem: Apart from some dance floor make-outs, Harper doesn't have a lot of - or, really, any - dating expertise. In fact, she might have sort of stolen her best friend's experiences as her own on her Shiftapplication. But she can learn on the job...right?

From awkward run-ins with the cute neighborhood dog-walker to terrifying encounters with her crazed editor, from Brooklyn gallery openings to weekends in the Hamptons, Harper finds out what it takes to make it in the Big City--and as the writer of her own destiny.
July 26:
P.S. I Like You by Kasie West
Genre:
Contemporary, Young Adult
Goodreads Synopsis:
What if the person you were falling for was a total mystery?

While Lily is spacing out in Chemistry one day, she picks up her pencil and scribbles a line from one of her favorite songs on the desk. The next day, someone else has written back to her on the desk! Soon enough Lily and the mystery student are exchanging notes, and lyrics, and even sharing secrets. When Lily finds out that her anonymous pen pal is a guy, she's flustered -- and kind of feels like she's falling for him. She and her best friend set out to unravel the identity of the letter writer -- but when the truth is revealed, the guy is the LAST person Lily could have ever imagined it to be. Now that Lily knows the truth, can she untangle her feelings and gather the courage to listen to her heart?

From beloved author Kasie West (The Distance Between Us) comes an utterly charming story about mixed messages, missed connections, and the magic of good old-fashioned secret admirer notes.
July 31: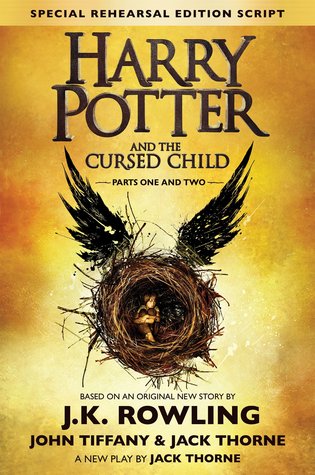 Harry Potter and the Cursed Child by J.K. Rowling
Genre:
Fantasy, Young Adult
Click Here
➳
Goodreads
Goodreads Synopsis:
Based on an original new story by J.K. Rowling, Jack Thorne and John Tiffany, Harry Potter and the Cursed Child, a new play by Jack Thorne, is the first official Harry Potter story to be presented on stage. It will receive its world premiere in London's West End on 30th July 2016

It was always difficult being Harry Potter and it isn't much easier now that he is an overworked employee of the Ministry of Magic, a husband, and father of three school-age children.

While Harry grapples with a past that refuses to stay where it belongs, his youngest son Albus must struggle with the weight of a family legacy he never wanted. As past and present fuse ominously, both father and son learn the uncomfortable truth: sometimes darkness comes from unexpected places.