May 3: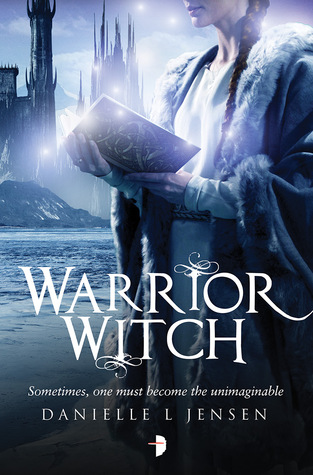 Warrior Witch (The Malediction Trilogy, #3) by Danielle L.
Jensen
Genre:
Fantasy, Young Adult
Click Here
➳
Goodreads
Goodreads Synopsis:
The thrilling conclusion to the breakout Malediction Trilogy by Goodreads Choice finalist Danielle L. Jensen.

Cécile and Tristan have accomplished the impossible, but their greatest challenge remains: defeating the evil they have unleashed upon the world.

As they scramble for a way to protect the people of the Isle and liberate the trolls from their tyrant king, Cécile and Tristan must battle those who'd see them dead. To win, they will risk everything. And everyone.

But it might not be enough. Both Cécile and Tristan have debts, and they will be forced to pay them at a cost far greater than they had ever imagined.
Genre:
Contemporary, Young Adult
Click Here
➳
Goodreads
Goodreads Synopsis:
Andie had it all planned out.
When you are a politician's daughter who's pretty much raised yourself, you learn everything can be planned or spun, or both. Especially your future.

Important internship? Check.

Amazing friends? Check.

Guys? Check (as long as we're talking no more than three weeks)

But that was before the scandal. Before having to be in the same house with her dad. Before walking an insane number of dogs. That was before Clark and those few months that might change her whole life.

Because here's the thing - if everything's planned out, you can never find the unexpected.

And where's the fun in that?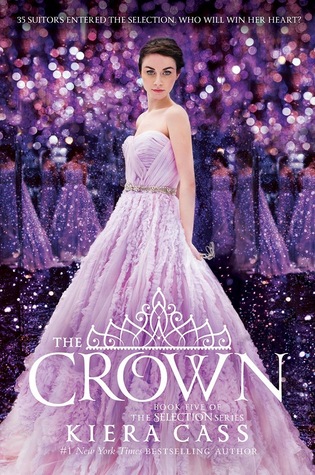 The Crown (The Selection, #5) by Kiera Cass
Genre:
Fantasy, Young Adult
Click Here
➳
Goodreads
Goodreads Synopsis:


Kiera Cass's bestselling Selection series has enchanted readers from the very first page. Now the end of the journey is here, in a wonderfully romantic series finale that will sweep you off your feet.

Twenty years have passed since the events of The One, and America and Maxon's daughter is the first princess to hold a Selection of her own. Princess Eadlyn didn't think she would find a real partner among the Selection's thirty-five suitors, let alone true love. But sometimes the heart has a way of surprising you... and now Eadlyn must make a choice that feels more difficult—and more important—than she ever expected.

The Selection series has sold more than 3 million copies and captured the hearts of fans around the world. This swoon-worthy final installment is the happily ever after they've all been waiting for.
A Court of Mist and Fury (A Court of Thorns and Roses, #2) by Sarah J. Maas
Genre:
Fantasy, Young Adult
Click Here
➳
Goodreads
Goodreads Synopsis:
Feyre survived Amarantha's clutches to return to the Spring Court--but at a steep cost. Though she now has the powers of the High Fae, her heart remains human, and it can't forget the terrible deeds she performed to save Tamlin's people.

Nor has Feyre forgotten her bargain with Rhysand, High Lord of the feared Night Court. As Feyre navigates its dark web of politics, passion, and dazzling power, a greater evil looms--and she might be key to stopping it. But only if she can harness her harrowing gifts, heal her fractured soul, and decide how she wishes to shape her future--and the future of a world cleaved in two.

With more than a million copies sold of her beloved Throne of Glass series, Sarah J. Maas's masterful storytelling brings this second book in her seductive and action-packed series to new heights.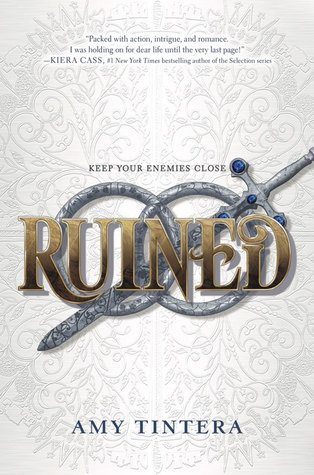 Ruined (Ruined, #1) by Amy Tintera
Genre: Fantasy, Young Adult
Click Here ➳ Goodreads

Goodreads Synopsis:

Emelina Flores has nothing. Her home in Ruina has been ravaged by war. She lacks the powers of her fellow Ruined. Worst of all, she witnessed her parents' brutal murders and watched helplessly as her sister, Olivia, was kidnapped.

But because Em has nothing, she has nothing to lose. Driven by a blind desire for revenge, Em sets off on a dangerous journey to the enemy kingdom of Lera. Somewhere within Lera's borders, Em hopes to find Olivia. But in order to find her, Em must infiltrate the royal family.

In a brilliant, elaborate plan of deception and murder, Em marries Prince Casimir, next in line to take Lera's throne. If anyone in Lera discovers Em is not Casimir's true betrothed, Em will be executed on the spot. But it's the only way to salvage Em's kingdom and what is left of her family.

Em is determined to succeed, but the closer she gets to the prince, the more she questions her mission. Em's rage-filled heart begins to soften. But with her life—and her family—on the line, love could be Em's deadliest mistake.



Dream On (Silber #2) by Kerstin Gier
Genre:
Paranormal, Young Adult
Click Here
➳ Goodreads
Goodreads Synopsis:
Things seem to be going well for Liv Silver: she's adjusting to her new home (and her new family) in London; she has a burgeoning romance with Henry Harper, one of the cutest boys in school; and the girl who's been turning her dreams into nightmares, Anabel, is now locked up. But serenity doesn't last for long.
It seems that Liv's troubles are far from over--in fact, suddenly they're piling up. School gossip blogger Secrecy knows all of Liv's most intimate secrets, Henry might be hiding something from her, and at night Liv senses a dark presence following her through the corridors of the dream world. Does someone have a score to settle with Liv?

Romance, adventure, and danger abound in Dream On, the second book in the Silver trilogy.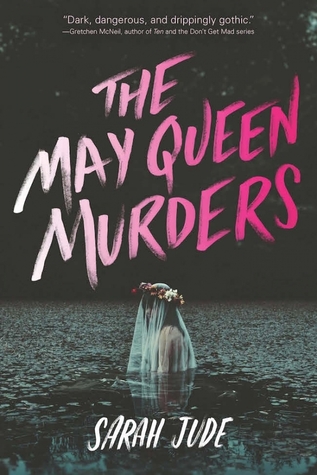 The May Queen Murders by Sarah Jude
Genre: Mystery, Contemporary
Click Here
➳ Goodreads
Goodreads Synopsis:
Those are the rules in Rowan's Glen, a remote farming community in the Missouri Ozarks where Ivy Templeton's family has lived for centuries. It's an old-fashioned way of life, full of superstition and traditions, and sixteen-year-old Ivy loves it. The other kids at school may think the Glen kids are weird, but Ivy doesn't care—she has her cousin Heather as her best friend. The two girls share everything with each other—or so Ivy thinks. When Heather goes missing after a May Day celebration, Ivy discovers that both her best friend and her beloved hometown are as full of secrets as the woods that surround them.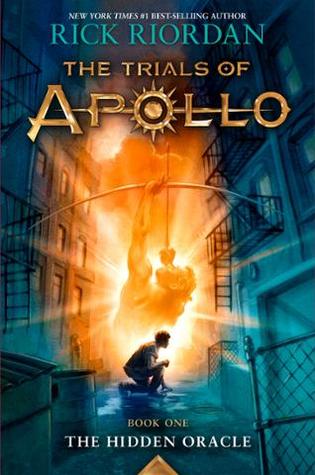 The Hidden Oracle (The Trials of Apollo #1) by Rick Riordan
Genre: Mythology
Click Here
➳ Goodreads
Goodreads Synopsis:
How do you punish an immortal?

By making him human.

After angering his father Zeus, the god Apollo is cast down from Olympus. Weak and disorientated, he lands in New York City as a regular teenage boy. Now, without his godly powers, the four-thousand-year-old deity must learn to survive in the modern world until he can somehow find a way to regain Zeus's favour.

But Apollo has many enemies - gods, monsters and mortals who would love to see the former Olympian permanently destroyed. Apollo needs help, and he can think of only one place to go . . . an enclave of modern demigods known as Camp Half-Blood.
May 17:
Girl Against the Universe by Paula Stokes
Genre: Contemporary, Young Adult
Click Here ➳ Goodreads
Goodreads Synopsis:
Maguire is bad luck.

No matter how many charms she buys off the internet or good luck rituals she performs each morning, horrible things happen when Maguire is around. Like that time the rollercoaster jumped off its tracks. Or the time the house next door caught on fire. Or that time her brother, father, and uncle were all killed in a car crash—and Maguire walked away with barely a scratch.

It's safest for Maguire to hide out in her room, where she can cause less damage and avoid meeting new people who she could hurt. But then she meets Jordy, an aspiring tennis star. Jordy is confident, talented, and lucky, and he's convinced he can help Maguire break her unlucky streak. Maguire knows that the best thing she can do for Jordy is to stay away. But it turns out staying away is harder than she thought.

From author Paula Stokes comes a funny and poignant novel about accepting the past, embracing the future, and learning to make your own luck.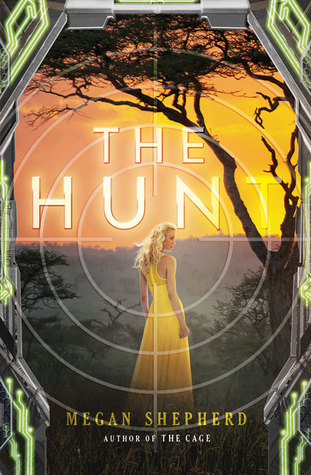 The Hunt (The Cage, #2)
by
Megan Shepherd
Genre:
Fantasy, Young Adult
Click Here
➳
Goodreads
Goodreads Synopsis:


They've left the cage—but they're not free yet.
After their failed escape attempt, Cora, Lucky, and Mali have been demoted to the lowest level of human captives and placed in a safari-themed environment called the Hunt, along with wild animals and other human outcasts. They must serve new Kindred masters—Cora as a lounge singer, Lucky as an animal wrangler, and Mali as a safari guide—and follow new rules or face dangerous consequences. Meanwhile, Nok and Rolf have been moved into an enormous dollhouse, observed around the clock by Kindred scientists interested in Nok's pregnancy. And Leon, the only one who successfully escaped, has teamed up with villainous Mosca black-market traders.

The former inhabitants of the Cage are threatened on all fronts—and maybe worst of all, one of the Hunt's Kindred safari guests begins to play a twisted game of cat and mouse with Cora. Separated and constantly under watch, she and the others must struggle to stay alive, never mind find a way back to each other. When Cassian secretly offers to train Cora to develop her psychic abilities—to prove the worthiness of humanity in a series of tests called the Gauntlet—she'll have to decide fast if she dares to trust the Kindred who betrayed her, or if she can forge her own way to freedom.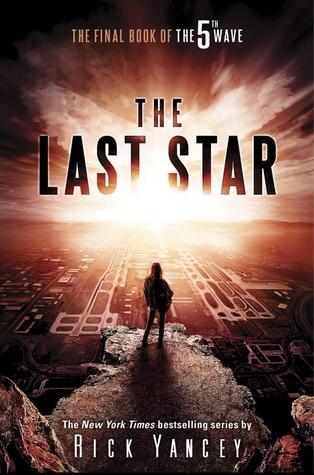 The Last Star (The 5th Wave, #3)
by
Rick Yancey
Genre:
Apocalyptic, Young Adult
Click Here
➳
Goodreads
Goodreads Synopsis:


We're here, then we're gone, and that was true before they came. That's always been true. The Others didn't invent death; they just perfected it. Gave death a face to put back in our face, because they knew that was the only way to crush us. It won't end on any continent or ocean, no mountain or plain, jungle or desert. It will end where it began, where it had been from the beginning, on the battlefield of the last beating human heart.

Master storyteller Rick Yancey invokes triumph, loss, and unrelenting action as the fate of the planet is decided in the conclusion to this epic series.