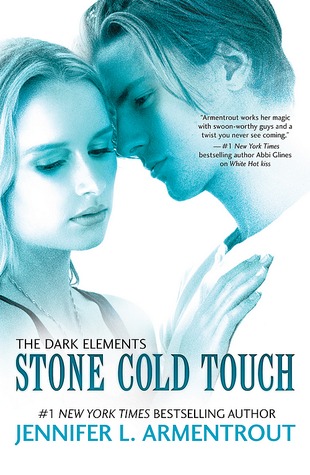 Type: Trilogy
Genre: Paranormal, Romance, New Adult
Date Published: October 21, 2014
Publisher: Harlequin Teen
Source: Paperback // Library

Click Here-> Goodreads

Summary: Layla Shaw is trying to pick up the pieces of her shattered life—no easy task for a seventeen-year-old who's pretty sure things can't get worse. Her impossibly gorgeous best friend, Zayne, is forever off-limits thanks to the mysterious powers of her soul-stealing kiss. The Warden clan that has always protected her is suddenly keeping dangerous secrets. And she can barely think about Roth, the wickedly hot demon prince who understood her in ways no one else could.

But sometimes rock bottom is only the beginning. Because suddenly Layla's powers begin to evolve, and she's offered a tantalizing taste of what has always been forbidden. Then, when she least expects it, Roth returns, bringing news that could change her world forever. She's finally getting what she always wanted, but with hell literally breaking loose and the body count adding up, the price may be higher than Layla is willing to pay…


Review: This series just gets better and better! I am pretty amazed with the turnout here. When I thought I had everything figured out here, Jennifer just goes at it and destroyed everything that I thought I knew.

The romance was pretty well done here. We didn't get to know Zayne pretty well in the first book but now, I have no idea what I think of him. There was a whole lot of character development and the world got a whole lot more complicated.

Overall, I really thought it was amazing. There were twists and turns that I did not see coming, especially the ending and I just can't wait to get my hands on the next one to see how everything turns out.
My Rating: 4.5/5