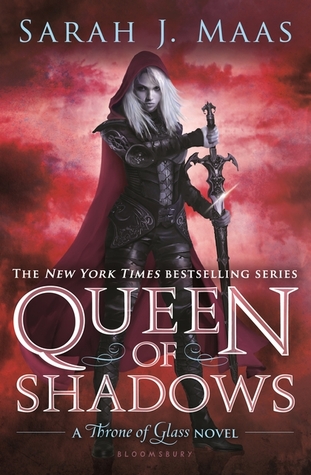 4th Book in a Series
Type:
Series
Genre: Fantasy, Young Adult
Date Published: September 1, 2015
Publisher: Bloomsbury
Source: Hardcover // Amazon
Click Here->
Goodreads
Books: The Assassin's Blade (Prequel)
Review: Because this is the fourth book, I can't really talk much about it except that it was amazing.
Something that I think everyone should keep in mind is that there is a lot of references from The Assassin's Blade so I would definitely recommend for those that have read it yet to read the prequel before starting on this.
Out of all the books that came out, this is by far the biggest and if that keeps happening, I am going to be a very happy girl. I'm going to keep this brief, but I got to say, this was the best book so far! Celaena goes through a big character development in this book and I am so proud of her.
It's like everything came full circle. A few new characters were introduced and it was mind-freaking brilliant. The world building and plot development just made me going all the way! I cannot not talk about this more.
Rowan is so swoon worthy! At first, I didn't like him at all, but then after comepletely this book, I am definitely on Team Rowan here!
Overall, GREAT series. I cannot not recommend this enough. Everyone needs to read this. Queen of Shadow was magnificent and amazing and there is not enough words to describe how much I love it!
My Rating: 5/5