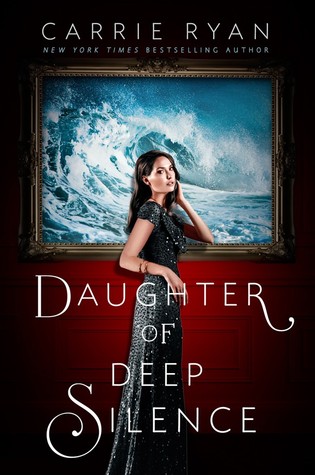 Type:
Stand- Alone
Genre:
Mystery, Contemporary
Date Published:
May 26, 2015
Publisher:
Dutton Books for Young Readers
Source:
Hardcover // Library
Click Here->
Goodreads
Summary:
I'm the daughter of murdered parents.
I'm the friend of a dead girl.
I'm the lover of my enemy.
And I will have my revenge.

In the wake of the devastating destruction of the luxury yacht Persephone, just three souls remain to tell its story—and two of them are lying. Only Frances Mace knows the terrifying truth, and she'll stop at nothing to avenge the murders of everyone she held dear. Even if it means taking down the boy she loves and possibly losing herself in the process.
Review:
Not gonna lie, I was kind of disappointed in this book. I was really excited for this release. It sounded really interesting and focused on politics and revenge which I am getting into a lot lately, so no surprise that I was really anticipating this book.
Daughter of Deep Silence is a very fast-paced book and I really enjoyed it, but I just wished it would be longer. It was really interesting and I was completely into the story. Frances was completely into what she was doing, finding justice for her friend and her family. I was also frustrated with how she would sometimes let her guard down for Grey who she knew clearly was part of his father's lies.


One problem I had with it is that it was too short. There were a lot of gaps that weren't filled and it jumped right into Frances going with her revenge plot, but what I wanted to see was how she coped with everything and how she handled the last four years after the incident.
Overall, I thought it was an okay book. I just wished that it was longer, but I enjoyed it; it was fast-paced and kept my attention the entire time.
My Rating: 3.5/5