Happy Friday! Just got back from school today and it was so hot! Not a great way to start out the weekend by complaining, but whatever. Since the last time I have posted I have only read 2 books. Yeah, I know, kind of a disappointment, but there's alway tomorrow and the day after that and so on.
The first book I have completed is Pretending To Be Erica by Michelle Painchauld (right). It was a very intertaining book and it didn't take me long to finish it. I gave it a 4 out 5 star ranking and click here to go see my review of it and the Goodreads link!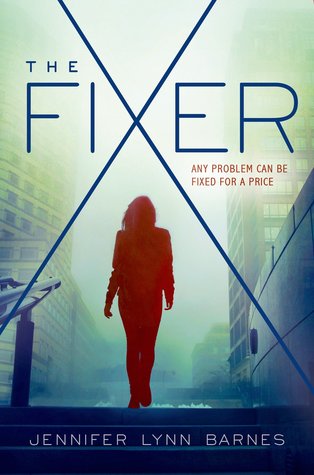 The next book I read was The Fixer by Jennifer Lynn Barnes (left). I just finished this yesteday and I loved it a lot. There was a lot of politics and drama rolled into it that doesn't make it hard to read at all. I will post my review and tell you guys what I think about it some time next week so look out for that!
What to read: So this weekend, I am going to start out on my third book from my library list and that is Alive by Scott Sigler. If you have heard of that, where have you been?! Seriously, it sounds so interesting and the book trailer for the book just makes me want to read it more! Besides Alive, I might read some graphic novels, preferable Alex + Ada. I borrowed these two books before and didn't get a chance to read it before returning it so I should probably read it this time.
So that's all I have to say right now. I hope you have a wonderful weekend and read on readaholics!
~Da Readaholic
✍