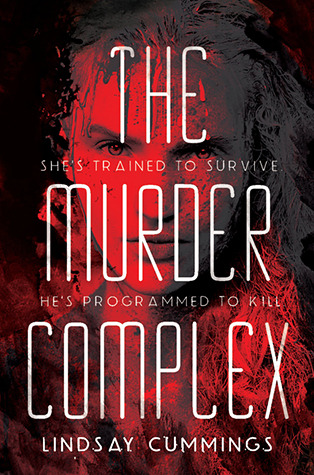 Genre:
Dystopian
Type: Duology
Date Published: June 10, 2014
Publisher: Greenwillow Books
Summary: Meadow Woodson, a fifteen-year-old girl who has been trained by her father to fight, to kill, and to survive in any situation, lives with her family on a houseboat in Florida. The state is controlled by The Murder Complex, an organization that tracks the population with precision.
The plot starts to thicken when Meadow meets Zephyr James, who is—although he doesn't know it—one of the MC's programmed assassins. Is their meeting a coincidence? Destiny? Or part of a terrifying strategy? And will Zephyr keep Meadow from discovering the haunting truth about her family?
Click Here->
Goodreads
Review: Honestly, I did not enjoy it as much as I thought I would. I haven't read a lot of dystopian books right now, so I thought this book would get me in the mood for more dystopian. When it was first released, there was a lot of hype surrounding it that it made me excited to want to read it, so when I finally get to pick it up, I was so disappointed.
I find it hard to get into the world and I find that it wasn't really well explained. I find the world to be kind of absurd so I was confused some times. It was an interesting concept though, but it did not appeal to me as much as it appeal to others.
The romance just felt like instalove. When Zephyr (what a weird name) first saw Meadow, he was instantly attracted to her. I get that part, but he hardly even knew her, but he just feels safe whenever he thinks about her? Just no.
Because the book was told in alternating point of views between Meadow and Zephyr so we get to see how they view the world in their eyes. I cannot connect to the characters. They are naive and stubborn and I just couldn't like them at all.
Overall, I was kind of disappointed in this book. The romance sucked and the world was not well developed. I get why some people would like this book, but in my opinion, I felt like there would be better dystopians out there.
My Rating: 2/5