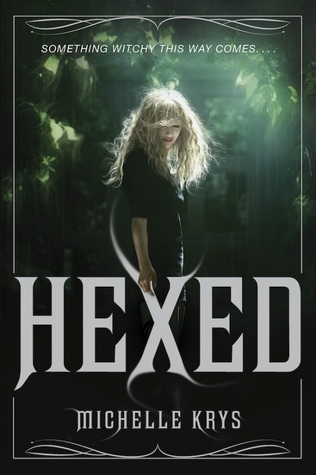 Genre:
Young-Adult, Paranormal
Type: Trilogy
Date Published: June 10, 2014
Sequel: Charmed (May 26, 2015)
Publisher: Delacorte Press
Summary: If high school is all about social status, Indigo Blackwood has it made. Sure, her quirky mom owns an occult shop, and a nerd just won't stop trying to be her friend, but Indie is a popular cheerleader with a football-star boyfriend and a social circle powerful enough to ruin everyone at school. Who wouldn't want to be her?
Then a guy dies right before her eyes. And the dusty old family Bible her mom is freakishly possessive of is stolen. But it's when a frustratingly sexy stranger named Bishop enters Indie's world that she learns her destiny involves a lot more than pom-poms and parties. If she doesn't get the Bible back, every witch on the planet will die. And that's seriously bad news for Indie, because according to Bishop, she's a witch too.
Suddenly forced into a centuries-old war between witches and sorcerers, Indie's about to uncover the many dark truths about her life—and a future unlike any she ever imagined on top of the cheer pyramid.

Click Here-> Goodreads
Review: Did not enjoy it as much as I thought I would. I really wanted to read a good witch book, but I was kind of disappointed with this book. Indigo is just annoying and
snobby which is very typical since she is a cheerleader. The story was kind of flat and there seems to be a lot of major plots missing. The world is very cliché especially with the high school scenes with all the underage drinking, mean cheerleaders, and backstabbing friends.
I also did not like the romance in the book; it was not very well-developedjust like the world of witches. It is said in the book that she is very smart but she showed no signs of it since she can't stay out of trouble and kept on making stupid choices. Bishop, A.K.A bad boy , is not a very likable character at all. He is the usual bad boy stereotype and everything he does is just too much. I feel like the author is trying really hard for him to be the bad boy here and it is just annoying.
The wit
My Rating: 2/5