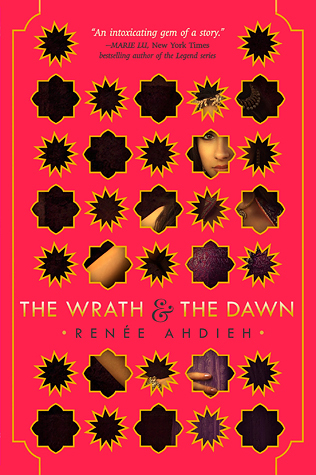 Genre:
Fiction, Young Adult
Type: Series
Date Released: May 12, 2015
Sequel: The Rose and the Dagger (2016)
Publisher:
G.P. Putnam's Sons Books for Young Readers
Summary:
Every dawn brings horror to a different family in a land ruled by a killer. Khalid, the eighteen-year-old Caliph of Khorasan, takes a new bride each night only to have her executed at sunrise. So it is a suspicious surprise when sixteen-year-old Shahrzad volunteers to marry Khalid. But she does so with a clever plan to stay alive and exact revenge on the Caliph for the murder of her best friend and countless other girls. Shazi's wit and will, indeed, get her through to the dawn that no others have seen, but with a catch . . . she's falling in love with the very boy who killed her dearest friend.
She discovers that the murderous boy-king is not all that he seems and neither are the deaths of so many girls. Shazi is determined to uncover the reason for the murders and to break the cycle once and for all.
Click Here->
Goodreads
Review: I really enjoyed this book. I have never read anything like this. It is a beautiful romance novel between Shahrzad and Khalid. In the beginning, I had some hard time remembering their names, but I got used to it. Shahrzad and Khalid began with them hating each other, but developed from there. Khalid has some secrets that he didn't tell Shazi which took them longer to trust each other.
There were many times that Shazi
could have killed him, but she became more hesitant as she fell in love with him. All of the side charcters are what I believe the most important character of all because they moved the story along. I was kind of annoyed when reading this book because Khalid just have a lot of secrets and even when he loves Shazi, he still haven't told her until almost the end of the book. I love the magical aspect of the book; it really made the book way more intersting than it should.
Overall, I really enjoyed this book. It wasn't the best book that I have read, but it was quite enjoyable. I am looking forward to the next book to find out what happened.
My Rating:
4/5