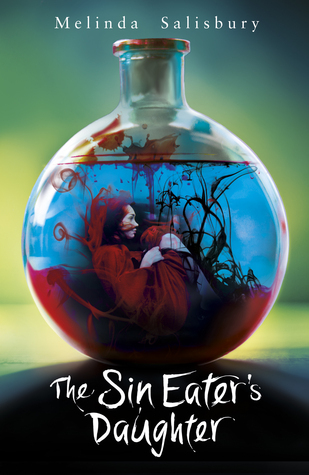 Genre:
Fantasy
Type: Trilogy
Date Published: March 1, 2015
Sequel: ???
Publisher: Scholastic
Summary:
I am the perfect weapon. I kill with a single touch.
Twylla is blessed. The Gods have chosen her to marry a prince, and rule the kingdom. But the favour of the Gods has it's price. A deadly poison infuses her skin. Those who anger the queen must die under Twylla's fatal touch.
Only Lief, an outspoken new guard, can see past Twylla's chilling role to the girls she truly is.
Yet in a court as dangerous and the queen's, some truths should not be told...
Click Here->
Goodreads
Review: Probably one of the most disappointing books I have ever read. The Sin Eater's Daughter is one of my most anticipated book of the year, so I was really disappointed. Twylla is an all-right character, not one of my favorites. There wasn't much of a character development with her and the love triangle was very iffy. There wasn't much I enjoyed about this book.
The beginning was really enjoyable, kind of slow, but I read it in one sitting, abd when I reached the ending...I got really frustrated, like what was going on? Then the big reveal happened and I was like *tableflip*. I felt like I wanted to rip my hair out. How are they going to made a sequel to this. I know that there was kind of a cliffhanger but still.
My Rating: 2/5