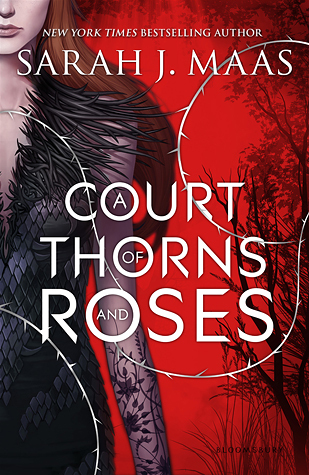 Genre:
Fantasy, Retelling, New Adult
Type: Trilogy
Date Published: May 5, 2015
Sequel: Untitled (2016)
Publisher: Bloomsbury
Summary: When nineteen-year-old huntress Feyre kills a wolf in the woods, a beast-like creature arrives to demand retribution for it. Dragged to a treacherous magical land she only knows about from legends, Feyre discovers that her captor is not an animal, but Tamlin—one of the lethal, immortal faeries who once ruled their world.
As she dwells on his estate, her feelings for Tamlin transform from icy hostility into a fiery passion that burns through every lie and warning she's been told about the beautiful, dangerous world of the Fae. But an ancient, wicke
d shadow grows over the faerie lands, and Feyre must find a way to stop it . . . or doom Tamlin—and his world—forever.
Click Here->
Goodreads
Review: I love fairy tale retellings and this is by far the best one I have read this year. I was a bit hesitant to read this book, because it was based on Beauty and the Beast and that was my least favorite fairy tale. However, since it was Sarah J. Maas, I had to pick it up. I love her writing style and the concept of faeries intertwined with it. The world is very unique and each character has a distinct personality to them. Feyre is such a kickbutt character and Tamlin is so swoon worthy, but I was kind of leaning towards another character in the book, who I felt would be another love interest throughout the series.
Anyway, ACOTAR is a wonderful book, I really enjoy the plot.
My Rating: 5/5