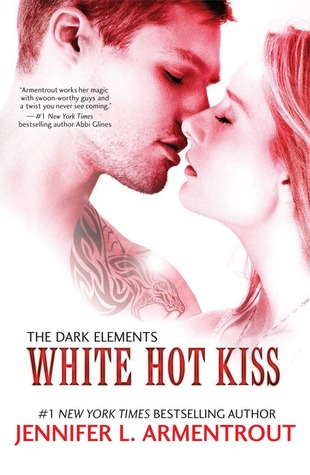 Type: Trilogy
Genre: New Adult, Romance
Date Published: February 25, 2014
Sequel: Stone Cold Touch (October 21, 2014)
Publisher: Harlequin Teen


Summary:
Seventeen-year-old Layla just wants to be normal. But with a kiss that kills anything with a soul, she's anything but normal. Half demon, half gargoyle, Layla has abilities no one else possesses...
C
lick Here->
Goodreads
Review:
I don't read a lot of new adult books, but this was very well written. Going into this, I has really high hopes for it, but I was kind of disappointed with it. Jennifer L. Armentrout mostly described how hot the boys were which I was kind of uncomfortable with it, but when I got passed that, I did enjoy it a bit more. Layla is a really strong protagonist and I also love her best friend, Stacey. I find her to be very funny and I want to be her best friend. Roth is definitely a swoon worthy character and I love his tattoos.
To be honest, I had a really bad time memorizing all the names of the demons and all that. I really did enjoy it though.
There were some twists and turns that I did not expect that left me like...what just happened?! Overall, I really enjoy it and I love the Jennifer's writing style.
Rating:
3.5-4/5