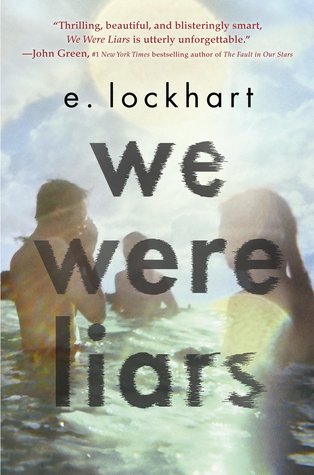 Genre:
Contemporary
Type: Stand-Alone
Date Published: May 13, 2014
Publisher: Delacorte Press
Summary:
A beautiful and distinguished family.
A brilliant, damaged girl; a passionate, political boy.
A group of four friends—the Liars—whose friendship turns destructive.
A revolution. An accident. A secret.
Lies upon lies.
True love.
The truth.
Click here->Goodreads
Review: This book is just...wow. I went into this book not knowing what it was about and it just made it more entertaining. I really enjoyed E. Lockhart's writing style and I have no idea how I have not read any of his other books before. He used some figurative language in this book that I didn't understand at first until I continued on. I don't have really much to say about this book without spoiling you guys, but I highly reccomend it.
My Rating:
4.5/5