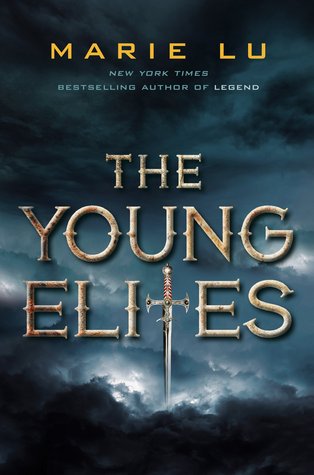 Author: Marie Lu
Genre: Fantasy
Type: Trilogy
Date Published: October 7, 2014
Summary:
Adelina Amouteru is a survivor of the blood fever. A decade ago, the deadly illness swept through her nation. Most of the infected perished, while many of the children who survived were left with strange markings. Adelina's black hair turned
silver, her lashes went pale, and now she has only a jagged scar where her left eye once was. Her cruel father believes she is a malfetto, an abomination, ruining their family's good name and standing in the way of their fortune...
Click here->
Goodreads
Review:
This book reached my expectation. The Young Elite is about a girl name Adelina who survived a deadly epidemic in her land, which caused her to lose one of her eyes and treated badly. She then finds out that she has powers and is hunted down. However, she escaped and was brought in to a group of other malfettos who are the Young Elites.
Marie Lu's books are always fun to read about and I love this book so much. This book was different from the Legend trilogies which I love. I love the entire concept of the powers and just everything about it. Adelina is a very dark character and I have not read many books in which the protagonist could have a villianess feel towards her which made it much more interesting to read about.
I especially love to read the scenes in which Teren and Adelina interact in. I definitely ship those two even though they are enemies and I want to see more development between the characters. I don't really connect well with Enzo. There weren't many times that we know what he is doing and when they switch perspectives, which weren't many, we don't get to know him that well. There were also times that were kind of slow, mostly the parts where it shows Adelina's past, but it was still intriguing.
In conclusion, I highly
recommend this book to everyone who loves fantasy and just read it!
My Rating: 4/5