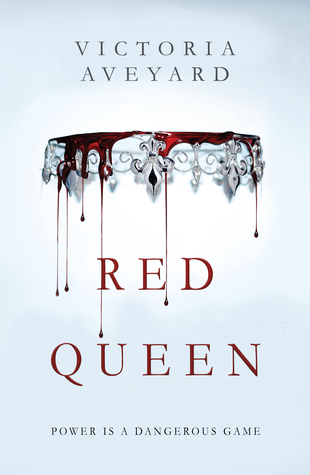 Genre: Fantasy, YA Fiction
Type: Trilogy
Date Published: February 10, 2015
Sequel:
Untitled (February 9, 2016)
Publisher: Orion


Summary: The poverty stricken Reds are commoners, living under the rule of the Silvers, elite warriors with god-like powers. To Mare Barrow, a 17-year-old Red girl from The Stilts, it looks like nothing will ever change. Mare finds herself working in the Silver Palace, at the centre of those she hates the most. She quickly discovers that, despite her red blood, she possesses a deadly power of her own. One that threatens to destroy Silver control. But power is a dangerous game. And in this world divided by blood, who will win? More info->Goodreads
Review: Best debut novel this year. It kept me at the edge of my seat and the ending... just wow. I did not see this coming. Most of what happened I did not see it coming. Maybe that's why I enjoyed this so much. I love the entire concept of the book from the plot, the character, and almost everything. Mare could be one of my favorite characters. She is a very strong character and has a few tempers. I think that almost everyone would enjoy this book since it was the #1 New York Bestseller. The world is also unique since it is set in a different world from ours with kingdoms and ball gowns but there are cameras.
My Rating: 5/5